is
CENTRAL FLORIDA'S

LEADING
ELECTRICAL
CONTRACTOR
Specializing in Commercial, Industrial, Underground
and High Voltage Electrical Construction since 2003
COMMERCIAL
ELECTRICAL
CONSTRUCTION
&
SERVICE
Maintenance, Repair and Replacement Work

General Troubleshooting and Repair

Switchboard Installation

New Buildings and Tenant Improvements

Retrofitting and Additions

Motor Control Centers
COMMERCIAL
ELECTRICAL
CONSTRUCTION
&
SERVICE
Lift Stations

Waste Water Treatment

Hazardous Locations

Data Centers
INDUSTRIAL
ELECTRICAL
CONSTRUCTION
&
SERVICE
INDUSTRIAL
ELECTRICAL
CONSTRUCTION
&
SERVICE
Underground Utility Construction & Relocation

Transformer Installation & Replacement

PMS Switch Installation & Replacement

Duct Bank Construction

High Voltage Splicing & Terminations by Certified Splicers
HIGH VOLTAGE
&
UNDERGROUND
ELECTRICAL
CONSTRUCTION
​
HIGH VOLTAGE
&
UNDERGROUND
ELECTRICAL
CONSTRUCTION
​
24 Hour Emergency Service

120-480 Volt Circuits

HVAC system wiring

Emergency and standby power generating systems

Lighting Systems
FACILITIES
ELECTRICAL
MAINTENANCE
&
REPAIRS
FACILITIES
ELECTRICAL
MAINTENANCE
&
REPAIRS
Voice

Data

Video

Security

Automation

HVAC Controls
LOW VOLTAGE
SYSTEMS
INSTALLATION
&
REPAIRS
LOW VOLTAGE
SYSTEMS
INSTALLATION
&
REPAIRS
24 Hour Emergency Service

Roadway Lighting Maintenance for Theme parks, Hospitals, Car Dealerships, Schools and more

Energy Efficient Lighting

General Troubleshooting & Repair
ROADWAY
&
PARKING LOT
ELECTRICAL
CONSTRUCTION
ROADWAY
&
PARKING LOT
ELECTRICAL
CONSTRUCTION
Budgets

FREE Estimates

Design assistance and cost saving suggestions

Material Specifications

Constructability Reviews
PRE-CONSTRUCTION
ELECTRICAL
SERVICES
PRE-CONSTRUCTION
ELECTRICAL
SERVICES
"Done right the first time, on time, every time"
​
Our mission is to exceed the expectations of our business partners with a knowledgeable and responsive team of employees dedicated to safe, skilled, and efficient project management.

We pride ourselves on being able to handle both large and small projects, while retaining the belief that the customer is always right. We are able to achieve levels of customer satisfaction that no other electrical contractor can by having years of experience in putting the client's needs first.
Our customers demand safety, reliability, and skilled performance. On every project, big or small, we are happy to deliver!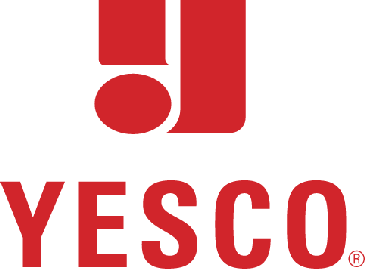 Steve,
Just wanted to say thanks to you and your team for the exceptional job they did installing our clocks last week. Everything was done to our exact specifications and all clocks/transmitters are working perfectly. Roy was especially helpful with our questions along the way and did a great job leading his team on the floor.
Thanks again and I'm looking forward to doing business with you in the future,
Doug,

Thank you for doing an excellent job. I will be sure to include you on the bid process for all of our future projects.

Thanks again,

DoubleTree Suite by Hilton
Doug's guys finished this today. They fixed the problem and even fixed a safety issue we were unaware we had. Apparently, there were unnecessary wires from years past attached to all of the light fixtures that were always hot, even when the lights were off. We always turn the lights off to replace bulbs, but if a wire nut on one of these always hot wires had fallen off… someone could have received quite a jolt.
Not a CODE RED safety issue, because several things would have had to have gone wrong to add up to a real problem, but one that they certainly didn't feel safe leaving in place once they discovered it. They fixed that while they were up there.
Doug, compliments to you on your guys. They were very professional and courteous. They did their best to not interrupt me except when safety dictated I couldn't be sitting under them while they were working above my head.
Please reload
Doug:
Just wanted to let you know that, as usual, your guys always comply with any new regulations and they do it right. If I had an award to give to a company for doing everything right, compliance and professionalism; it would go to Carter Electric.
Doug,
I need to take the time to let you know that your OIA team has been doing a great job. Both Tony and Travis make my job easier and I can't ask for anything more. I wasn't sure if you've been getting any reports but Carter Electric has been meeting every deadline and contributing to a great jobsite environment.
Thank you,
Please reload